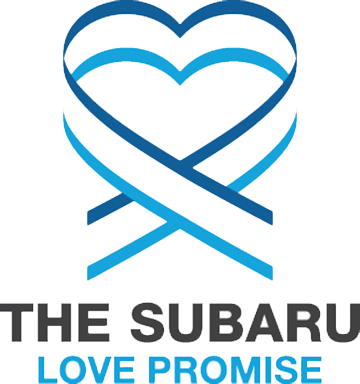 What is the Subaru Love Promise?
Subaru and our retailers believe in making the world a better place and the Subaru Love Promise is our vision of respecting all people. This is our commitment to show love and respect to our customers and to work to make a positive impact in the world.
How is Subaru of Sonora dedicated locally to the Love Promise?
Love Promise Stories from Subaru of Sonora
Subaru and Subaru of Sonora believe in making a positive impact on the communities in which we live and work. We uphold that belief through our Love Promise Community Commitment. Every month, we select inspiring stories from customers and partners from around our area who strive to support our collective commitment and feature them here
Kimberly the Kind and Vince of the Incredible Memory - Jody K
I took my Forester to the Subaru repair shop this morning. And, I had a WONDERFUL experience. I have two people I would like to commend. First, is Kim who drove me home from the repair shop. I am a rather shy person, and I dreaded the idea of riding with a stranger for 20 minutes. What would we talk about? I needn't have worried. Kim was so friendly and so interesting. She was easy to talk to and funny! Overall, it was a lovely experience. She is a credit to your shop and presents an excellent face of Subaru! Second, when I first walked into the shop, I was greeted by Vince. He remembered me from his former employer. He is such an outgoing and friendly young man. He even asked after my husband. How many employees remember their former customers by name? Not many!!!!! Vince is also a credit to you and to Subaru!!!! Great hires and nice people.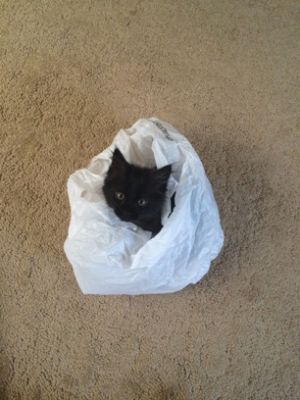 ---
Subaru of Sonora and the Diana J White Cancer Center Partnership Makes a Difference in Our Community - Maryann C
A quick note to say thank you to Subaru of Sonora and its employees for the very kind and thoughtful things you do for the Diana J. White Cancer Center/Infusion Center patients! My daughter being a recipient of a lovely blanket one year and most recently all the uplifting notes placed in the Infusion Center! It makes a difference. I love seeing and hearing about all the wonderful things Subaru of Sonora does for the community too! I think you are a very thoughtful and generous company and a great asset to Sonora! Thank you for all you do, it is very appreciated. Maryann Campisi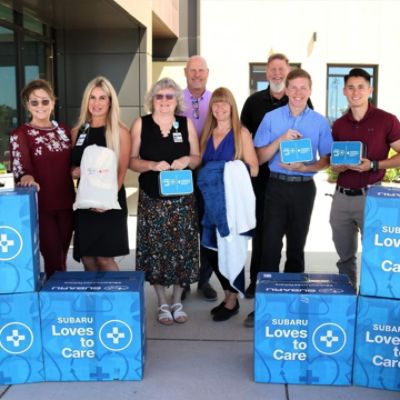 ---
CHAINED AND NEGLECTED...TO FREEDOM AND LOVE - Darlene M
A young and energetic female Great Pyrenees lived her life tied to a post. A concerned neighbor, Nikki, watched her sit there, day after day. Nikki noticed there was a wire wrapped around the poor dog's hind leg and could no longer keep quiet. She asked the owner if he would give her the dog. He had paid for the female to use as a breeder, but reluctantly agreed to give her up. Nikki contacted FOAC and asked for medical help for the dog she named Lucky. Lucky's hind leg could not be saved, the circulation had been cut off and infection had set in; amputation was the only option. FOAC put out a plea and our wonderful community responded, raising the funds needed for Lucky's surgery. Nikki cared for Lucky throughout her surgery and rehabilitation. This wonderful, sweet girl now lives as an indoor dog only, where she is cared for and well loved. Friends of the Animal Community was thrilled to receive funding from Sonora Subaru to support our adoption, spay and neuter programs. The October Adopt a Pet was a huge success! Thanks to their generous gift, many cats, kittens, puppies and dogs received the spay/neuter surgeries, vaccines, microchips, and flea medication they needed to become ready to find their forever homes. I'm happy to report that all pets sponsored by this grant were adopted to loving families within days of becoming available. Thank you to Sonora Subaru for making this possible and for helping to save the lives of vulnerable pets in our community!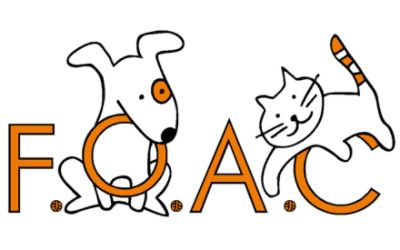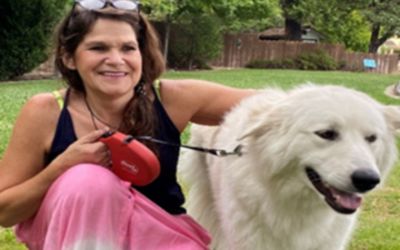 ---
Subaru and FOAC help local animals get adopted! - Darlene M
Friends of the Animal Community, FOAC is extremely grateful for the continued support of Sonora Subaru! Over a decade, Subaru has given generously to these deserving homeless sheltered animals. Our veterinarian expenses are extremely high even with just covering basic spay/ neuter and vaccinations. We also help animals with all kinds of medical issues. The October Adopt a Pet was a huge success with over 78 adoptions! Jake, a Malamute-cross gentle giant, had been tied to a tree for the whole of his life, five long years. Five years of summer heat, freezing winters, and neglect had led to a thick, dirty, matted coat, hot spots and sores all over his body, and ears so infected, they were closed and swollen. Even so, this sweet boy would give kisses in return for any affection. FOAC was able to remove Jake from this hideous situation to our facility. He was bathed and groomed, seen by a veterinarian, placed in a foster home, and then adopted to a loving family! He now spends his days lounging around the house and going outside to a big grassy lawn to take a nap under his favorite shade tree.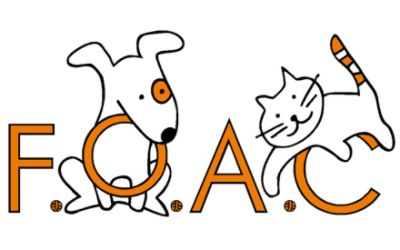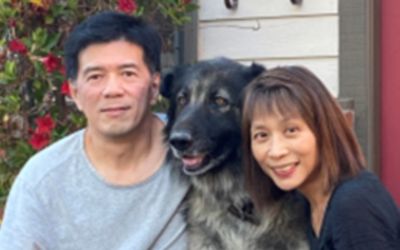 ---
Subaru and LLS Help Local Cancer Patients - Erica B
As in previous years, early this summer the Diana J. White Cancer Institute received a donation of blankets from Subaru of Sonora who partnered with the Leukemia & Lymphoma Society. We were also given handwritten cards with messages of hope, inspiration and comfort. We attach a handwritten note to each blanket that we give to our patients. Our county has a high per capital poverty level. There is rarely a time when we do not have homeless patients and/or patients who go without heat in the colder months because they cannot afford to pay their fuel bills. The most common reaction we see when patients receive a note and blanket is one of surprise that there are people in the community who really do care about them. On more than one occasion, we witness tears of joy because they feel cared for. Many are not aware of the immense struggles that cancer patients go through, not only physical but emotionally, socially and financially. Many feel that they are forgotten. These blankets let patients know that they are remembered. The last patient who recently received a blanket and card exclaimed, "I feel like it is Christmas!". Seeing patients leave the clinic clutching the blankets to them brings those of us who work here much joy.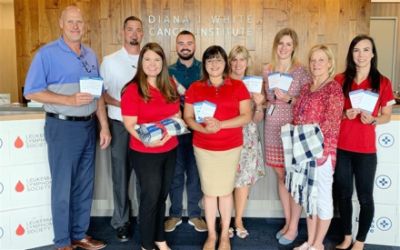 ---
80 Blankets Donated to Adventist Health Sonora - Erica B
On July 18, 2018, Erica and Kineth from The Leukemia & Lymphoma Society (LLS) drove two hours from Sacramento to meet with Kelly Robinson and his Subaru team at Adventist Health Sonora Cancer Center. We met with Susan Balcarel and her team from the hospital, who were so excited to receive the 80 blankets, several reusable bags and many care cards from Subaru/LLS. We were also joined by our Honored Hero Aliza and her Mom Christal, as well as Team In Training coach, supporter and fundraiser, Mel. The hospital staff were so grateful and thankful for the donation and we couldn't of made this opportunity possible without Subaru's commitment through Subaru Loves to Care. This is the third year of the partnership with Subaru and we hope we can continue to provide comfort and care to patients in Sonora for years to come. Thank you!!!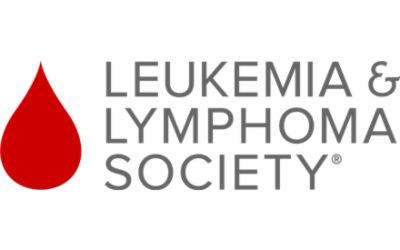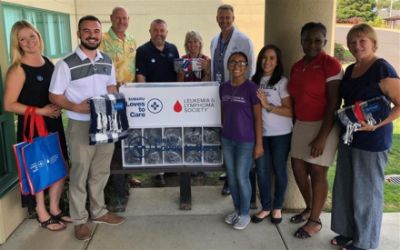 ---
Why I drove two hours to buy my new Subaru - Linda E
A few years ago on Christmas Eve, I was driving two hours to my son's home for the holidays. Suddenly, my Tribeca started making a frightening sound on the freeway and I panicked because I knew I would never find anyone to look at the car on the night before Christmas. I took a chance and looked for the nearest Subaru dealer and they were about to close. I begged with them to stay open long enough for me to get there and to listen to my car and the service manager agreed. I couldn't believe that I would find anyone who would be willing to wait for me yet he did. I told him that I would never forget what he did and, when it was time to buy a new car, I would be back. Yes, I have a Subaru dealer in my town but, because I never forget a business that exceeds my expectations, today I drove two hours to Diablo Subaru to keep my promise and purchased a 2018 Outback. The entire team of sales & finance were a joy to work with. This is a dealership that Subaru is fortunate to have on its team!
---
Subaru of Sonora & LLS Staff Visit Sonora Regional - Eric C
The Leukemia & Lymphoma Society (LLS) – Greater Sacramento Area Chapter was proud to partner with Subaru of Sonora in June during Subaru Loves to Care month to provide support to patients fighting cancer in the town of Sonora, California. Subaru of Sonora provided 80 blankets to be donated to local cancer patients to provide comfort and warmth during treatment. Additionally, 24 craft kits were provided to children as an outlet to make crafts during treatment. Subaru of Sonora leadership joined LLS to deliver these blankets, care cards and craft kits directly to the cancer center at Sonora Regional Cancer Center in Sonora, California. The opportunity to interact with Sonora Regional Cancer Center staff was a touching experience for each of us and we can't thank Subaru of Sonora enough!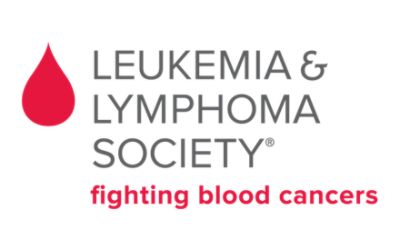 ---